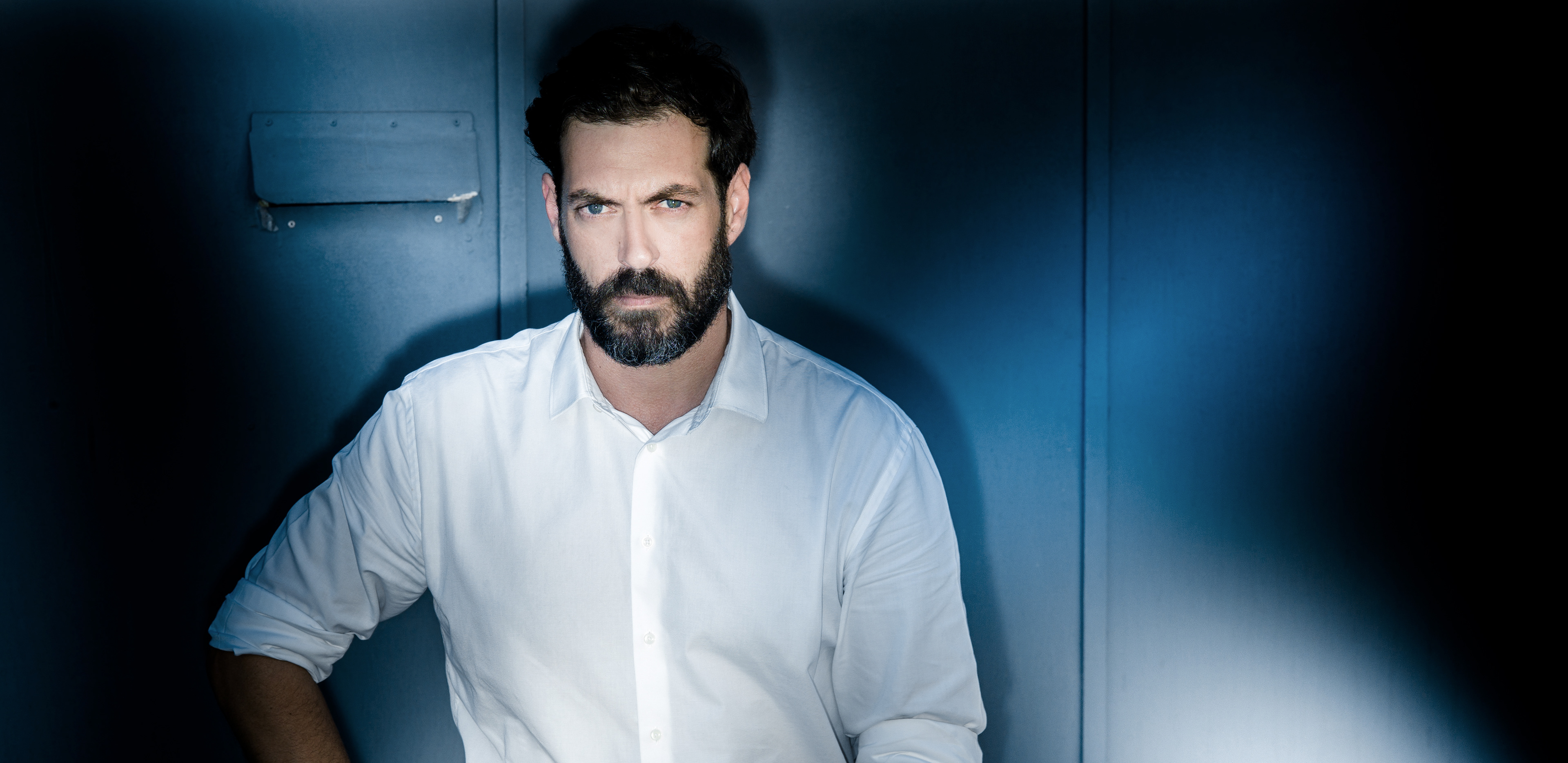 Ricardo Preto is a portuguese fashion designer with a distinguished national and international career. Nowadays, he is the head designer for RICARDO PRETO exclusively for Rustan's and U by Ricardo Preto for Rustan's, designing both Women and Menswears, as well as shoes and accessories, now available in the asian market.
Ricardo was born on July 26th, 1972 and grew up in Azeitão, Portugal.
He moved to Lisbon to study architecture in Lusiada University. Later, he attended a cut and sew course with master Maria Emília Sobreira and a workshop in handbags in the Saint Martins School of Arts in London.
As a creator, he designed a collection for Amarras, and created a handbag line for Spanish brand Pertegaz, as well as a hat and accessories line for Portuguese fashion designers Dino Alves and Osvaldo Martins.
Ricardo started by presenting two collections in Manobras de Maio, after that he participated in Portugal Fashion in 2005 and integrated ModaLisboa's LAB platform in March 2006. In 2007, he was part of the senior creators roll.
Apart from the fashion collection of his own brand, he has been working as creative director, shooting fashion editorials for magazines such as DIF, Máxima, Zoot, Umbigo, Must, among others; and creating campaigns for Vista Alegre, Água das Pedras, Moviflor and BPI.
He also did several customization projects for other brands, for example Levi's, Energie, Nike, Miss Sixty, Pepe Jeans and Silhouette.
He did creative partnerships with brands such as Canon, Bic, Oliveira da Serra, Italian Motor Village-Spazio Dual, Toshiba and was the designer of the wardrobe of Paint Me opera - a co-production of Sao Carlos Theatre and Culturgest - staged by Rui Horta, which premiered in 2010.
During the period between 2010/2015 he created several collections with Meam Style, producing in the factory in Barcelos three lines per season, which were sold in Spain, France and Italy. 
During this period he designed Ricardo Preto and Meam Style shoes with the Portuguese brand Clays. 
After five years, the designer finishes the contract with the Portuguese brand.
"It was very important for me, I used to be an atelier designer, the five years I've been in Barcelos have allowed me to be the designer
 I am today and understand the textile industry." 
In 2016, he was absent from the FW 16/17 edition of ModaLisboa, because he was in the initial phase of a new international project, the partnership with Rustan's. 
He returned to the catwalks of ModaLisboa to present the collection Ricardo Preto exclusively for Rustan's SS 17 
of woman and man. 
Since 2016, he designs the lines Ricardo Preto exclusively for Rustan's Men and Women, and U by Ricardo Preto
for Rustan's Men and Women, as well as accessories for the two lines, and is currently on sale in the Asian market.
In June 2017, he presented in a Showcase in Paris his SS 18 Men collection during the Paris Fashion Week Men.
Ricardo sells his main line - RICARDO PRETO - in one of the most prestigious stores in Portugal - Loja das Meias -
along other top international designers.