Preto's youthful style for Rustan's
RICARDO PRETO, a Portuguese designer who has done work for Levi's, Energie, and Nike, and has presented many times over at Vienna Fashion Week, is breathing new life into Rustan's with his Spring/Summer 2017 collection. Mr. Preto was brought in last year by the Tantoco family of Rustan's, following advice from a consultant brought in for "... a new direction for where we would take Rustan's in terms of our mix of market brands and private brands," said Katrina Tantoco Lobregat, Creative Director for Fashion for Rustan's, in an interview late last year with BusinessWorld.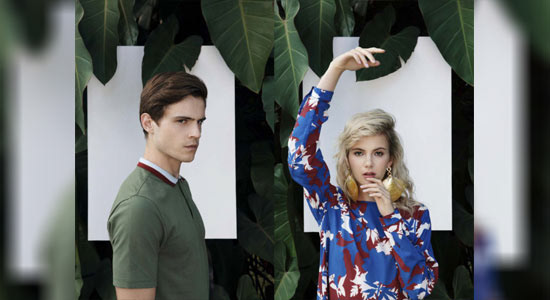 He now has four collections with Rustan's if you include his line Ricardo Preto Exclusive for Rustan's, and U by Ricardo Preto (a youth-oriented brand revived by Rustan's after the aforementioned consultation). 

The collection seen during a fashion show in Rustan's Makati last week saw staples like polo shirts on the men in eye-catching colors like jade green and navy (which looks to be a favorite of Mr. Preto's as the color was extensively seen last year as well), with piping and collars in contrasting colors. For women, he focuses more in pastels, with sky blue, and Instagrammable color blush, seen in flared-leg trousers and an eyecatching ruffled coat. 

The the menswear of the youth-oriented line U, he showed a similar color palette but was more adventurous with material, seen in denim outfits and synthetics. The young women's line for U, meanwhile, had bolder colors such as burgundy and tangerine, expressing the joys of summer, and perhaps an attempt to show a Rustan's that's younger, bolder, and more vibrant. Rustan's, of course, has an impeccable reputation, but it is mostly shared among women of a certain age, and this collection can be a way to attract the younger market anew.