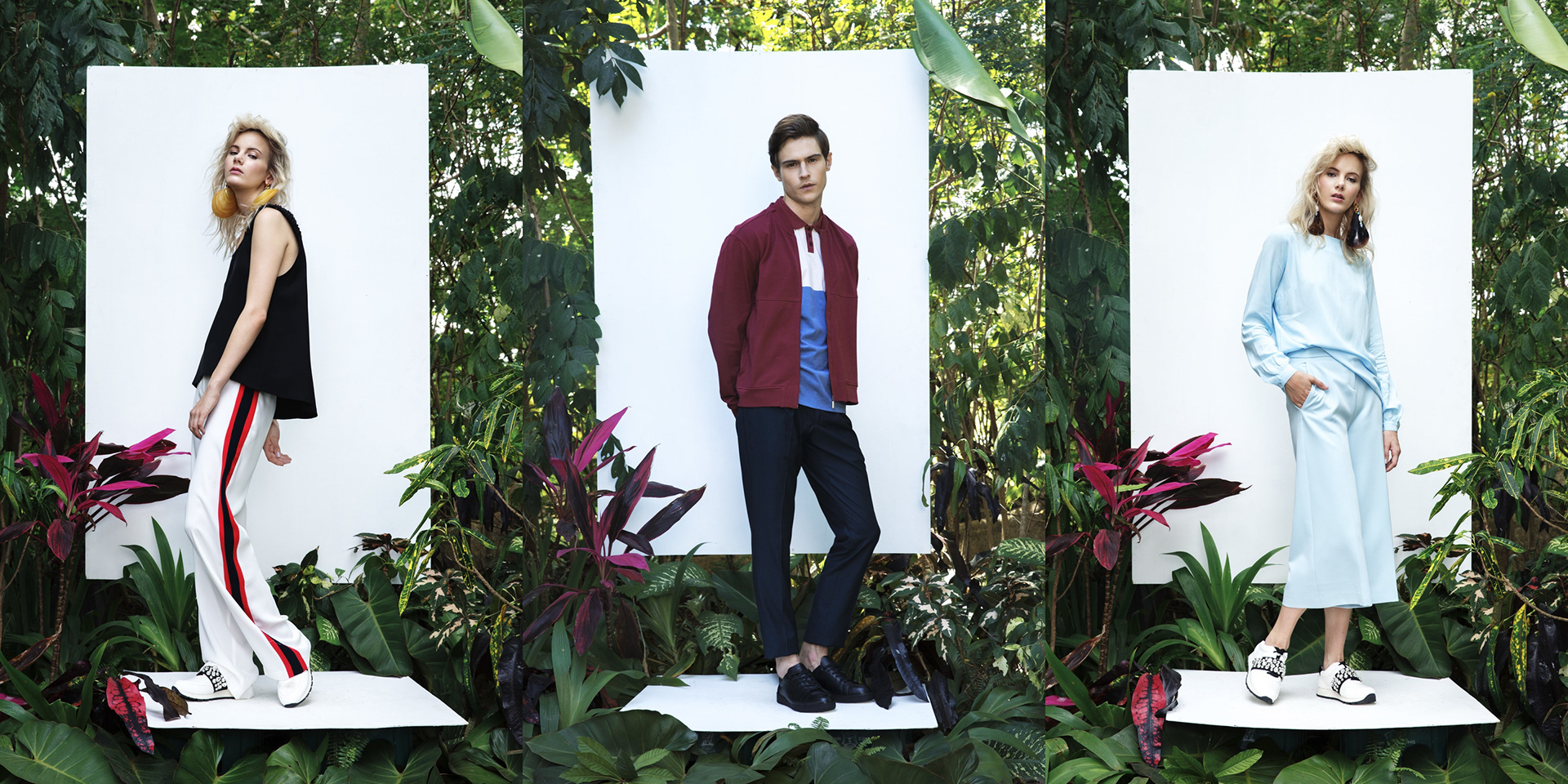 Ricardo Preto invites esteemed guests to a showcase of these exclusive collections in a series of fashion shows
at Rustan's Makati.  The theme of Ricardo Preto's Spring/Summer 2017 collection is boundlessness.
Inspired by the fundamental elements of architecture, the designer delivers sharp, straightforward silhouettes
with the use of softer fabrics to create a structured flow of lines.
The collection envisioned the goal of creating a perfect fit for its wearer, where each piece would befittingly meld itself to the wearer's body. The collection features an elegant palette dominated by whites, blues, blacks, and earth tones.
In 2007, Ricardo Preto started showcasing collections at Lisbon Fashion Week under his own label, Ricardo Preto. While the brand's core business is Women's ready-to-wear, bags, and shoes, it also offers Menswear and accessories.
Soon after the designer's success in the runway, brands like Levi's, Energie and Nike sought his expertise, solidifying Ricardo's exceptional eye in fashion through their successful collaborations. He is also regularly invited
to present his beautiful collections in Vienna's Fashion Week in Austria.
Since his debut, Ricardo Preto has been singled out by an audience of well-informed, stylish people, who appreciate the designer's singular vision of exploring the concept of style over fast changing fashion. Ricardo Preto's collections are made for a cosmopolitan lifestyle, which demand a contemporary wardrobe.
Ricardo Preto Exclusive For Rustan's and U by Ricardo Preto are available at Rustan's Ayala Center Makati, Rustan's Shangri-La Plaza Mall, Rustan's at Gateway Mall Cubao, Rustan's Alabang Town Center,
and Rustans's Ayala Center Cebu.