Portuguese fashion designer gets a foothold in Manila

For former architect Ricardo Preto, who debuted his collections at Rustan's last year, it's about clothes that never grow stale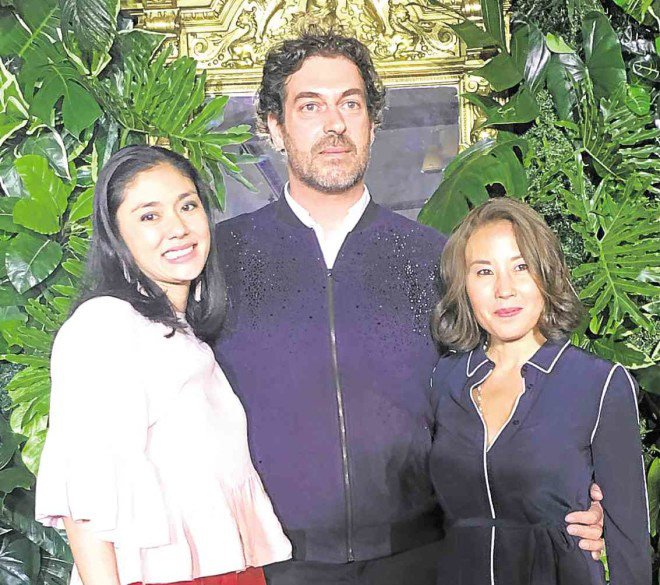 When Ricardo Preto presented his exclusive debut collection for Rustan's last year, he stressed his objective to design clothes that stay in one's wardrobe beyond a season. He wanted clothes to have longevity at "nice price points," he said.
It was refreshing to hear that in a market glutted with cheap but disposable fashion.
In his latest collections for his eponymous label and for the more casual U by Ricardo Preto line, the Portuguese fashion designer set out to prove that indeed one could inject newness and now-ness into clothes without becoming cloying and, ultimately, feeling stale after a few wears.
For him, the key is the cut. Before switching to fashion, Preto was an architect. "That's why the cut is very important to me."
In his women's wear presentation at Rustan's Cabana Pop-in in the Makati store this week, Preto showed off his penchant for soft-tailored separates for sophisticated city dressing.
In the Ricardo Preto main line were wide-leg pants with sporty stripes; a narrow bomber jacket that won't look out of place even in the boardroom; easy shirtdresses and shirred dresses; well-cut culottes and pants; lightweight outerwear and blazers.
He even made a case for shorts-with-long-jacket and shorts-with-blazer combos. Ricardo Preto for Rustan's, after all, is for working women in need of smart clothes that can go from work to after-hours.

The U by Ricardo Preto collection had relaxed silhouettes, its pastel palette a sharp contrast to the Ricardo Preto line's solid blacks and whites and earth tones. He had jean jackets and distressed details in the jeans. He also introduced some frill into blouses and dresses.
The clothes are made in Italy and Portugal.
"When I started last year, nobody knew my name," Preto said. "It's getting so much better. I was very happy with the outcome of the first collection. Now I feel like I already have customers. I've met them, I understand what they love. It makes me stronger as a designer, and it also makes the brand stronger."
Owing to globalization, Preto said there's not much difference designing for the Filipino woman as "they get the same access to everything" as his customers in Europe.
"The only thing I change when I'm doing a collection here is that I'm using fresh fabrics, lighter fabrics, because the heat and humidity here is too much," he said with a laugh. "For this season, I wanted to show my shapes."
He also designs both brands' men's collections.
Ricardo Preto will hold styling sessions on May 20 in Rustan's Cebu, May 24 in Alabang, and May 27 in Shangri-La. Ricardo Preto and U by Ricardo Preto are available in all Rustan's branches.